Below you can find the services our company provides in the Logistics sector:

EUCONSA offers adequate services to the specific needs of each customer, looking at:
Study of the most suitable transport (on road, by train or sea shipping).
Allocation of the most appropriate transport equipment based on the characteristics of each product or good: tank contanier, cistern and container for products at high temperature or dry bulk.
Possible storage in our installations or of a third party.
Modification of our equipment to fit the loading-unloading system carried out at each facility.
We plan and implement the transportation, storage and supply of your products from the loading to the unloading point efficiently and effectively aiming at satisfying your requirements.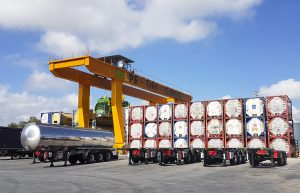 There is full room for storing your products at any of our installations till the delivery or forwarding takes place.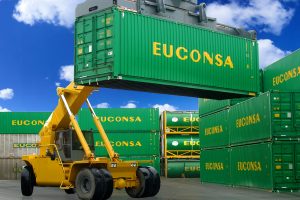 Goods can be storaged in bulk or in packed at any of our installations or close of the customer.
Packing of
Products in Bulk
We can also carry out the packing of grades from containers to smaller volumes, such as IBC, big bags, etc. By doing so, the handling is easier within our facilities.
We offer the option of customs warehousing. The customer can store their goods from other countries till customs clearance takes place for their use or reexport, thus reducing customs duties, VAT and other taxes.
Marine Lubricant
Vessel Supply
EUCONSA can run the entire operation of marine lubricant vessels supply all over Iberian Peninsula (Spain, Portugal and Gibraltar) and Canary Islands.
National Level
Distribution
Transportation and distribution of bulk products is carried out in special trucks with pumping equipment all over Spain.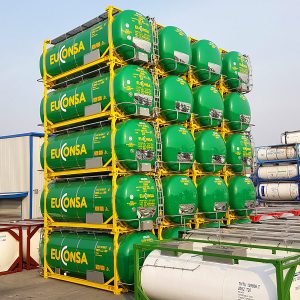 Euconsa offers a broad stock of containers for dry and liquid in bulk, which could satisfy your needs.
Advanced Stock
of Products
We offer you the possibility of reducing the distance to your customers by placing your products in installations close to them. Thus, whenever a delivery needs to be done it can be so in just a few hours, making sure you meet your deadlines in case of strikes, bad weather or else, therefore increasing your safety stock.